Neighborhoods Inc. of Battle Creek will be closed Thursday, November 24th and Friday, November 25th in observance of Thanksgiving. NIBC wishes all our stakeholders a Happy Thanksgiving!
NIBC is working with the United Way of the Battle Creek and Kalamazoo Region to promote vaccination efforts across West Michigan as a part of the #VaccinateTheGreatLakes initiative! From April to October, NIBC will have bus passes available for transportation to vaccination clinics as well as hand sanitizers and other supplies to help stop the spread of COVID-19 as Michigan works to achieve a 70% vaccination rate across Michigan's eligible populations.
For more information or to pick up a bus pass, please call 269-968-1113 and ask about our #VaccinateTheGreatLakes initiative.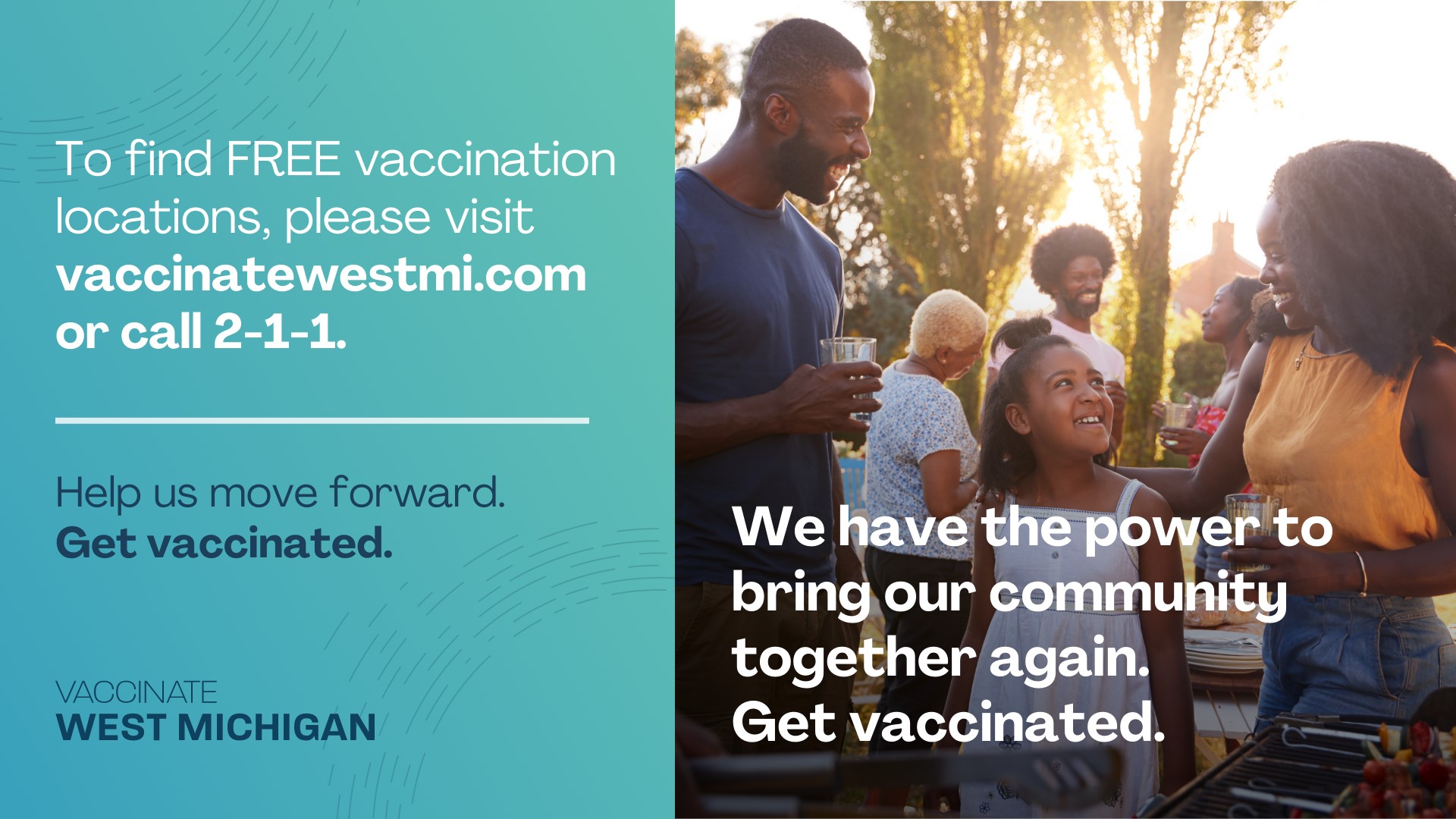 LET'S GO HOME
Stable homes are the very foundation of a strong community. NIBC's four program lines include: housing development and rehabilitation, homebuyer education and financial coaching, rental property management, and lending and loan servicing. Each of these programs caters to specific needs and interests of the community. Neighborhoods has affordable and exceptional, high quality housing opportunities that attract families to purchase and lease homes throughout the city. This, in turn, provides the workforce needed to retain industry and attract even more residents, jobs, and business to Battle Creek. It is a pattern and our passion, which shows in our proven results. As one of our home buyers said after her closing, "Let's go home." 
Home of Calhoun County Housing Services
Formerly known as Summit Pointe Housing Service, the Calhoun County Housing Service Provides a dedicated path to assisting and directing clients down the right path the stable housing. The Calhoun County Housing Services oversees the Housing Assessment Resource Agency (HARA) for Calhoun county.
To learn more about the HARA, visit our page.
Connect with us, we are happy to help!
Neighborhoods Incorporated of Battle Creek
47 N Washington Avenue
Battle Creek, Michigan  49037
Email: Neighbor@nibc.org
Phone: (269) 968-1113