The Board of Directors of Neighborhoods Incorporated of Battle Creek (NIBC) are pleased to announce the hiring of Mr. Arturo Puckerin as NIB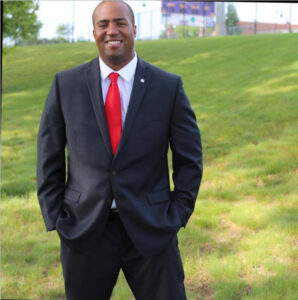 C's new President and CEO, effective December 13, 2021.
Mr. Puckerin has regional ties to the industry with experience in advocacy, community services, mental health, grant writing, and governmental relations. Mr. Puckerin has also has served as a nonprofit consultant in board development, fund development, and strategic planning.
Coming to NIBC from the Executive Director role at Muskegon-Oceana Community Action Partnership, he has extensive human services non-profit experience specializing in underserved communities, providing services to low-income individuals through eviction diversion rental assistance, utility shut-off protection assistance, emergency food, transportation vouchers, rental and foreclosure prevention counseling, and much more.
Mr. Puckerin holds a BS degree in Criminal Justice from Buffalo State College, a Graduate Degree from Liberty University, and an MPA in
Public Administration from Strayer University in Washington, DC.
During the Transition, Kristyn Denison acted as the Senior Managing Director. Dr. L.E Johnson on behalf of the board states, "The NIBC Board of Directors would also like to extend our gratitude and appreciation to Kristyn Denison, Senior Managing Director, for NIBC, for her leadership leading up to and during our CEO search process, well done!"
Please join us this Friday, December 17th from 9:00 am to Noon for a Meet and Greet welcoming Arturo and his family to the Battle Creek community! There will be donuts and coffee provided until supplies run out. We look forward to seeing you there!